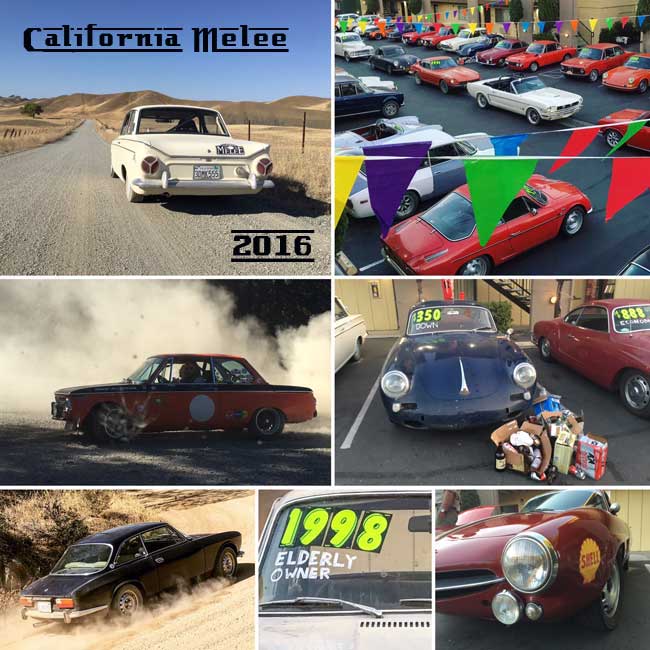 Return of the Cortina.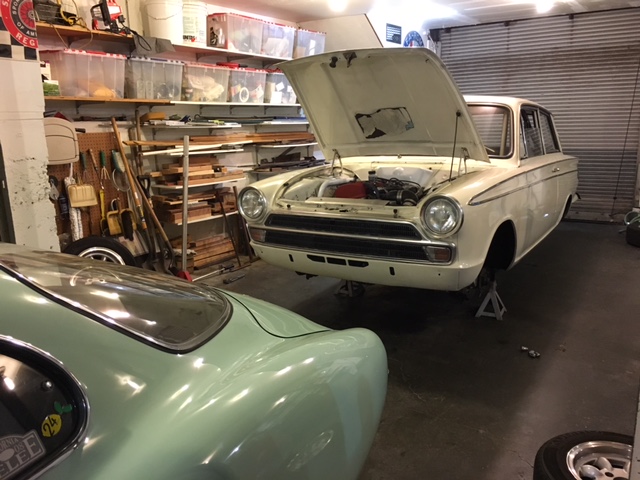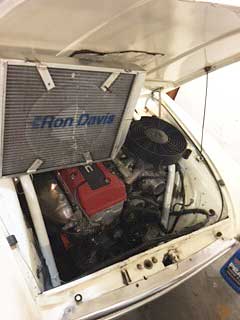 Pre-event prep, making sure it's all still bolted together. Last time it was on the Melee was 2004 with an ailing Fiat engine. Photo (above left) taken right before I discovered the weeping corner of my aluminum radiator.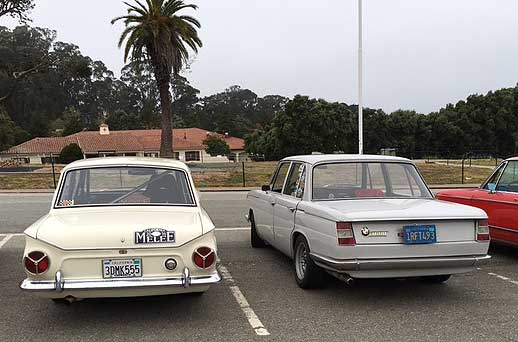 It quickly found square shaped friends to hang with - here with Jim Huff's Neue Klasse sedan.
Ex-Bring-A-Trailer 911 sporting new plates.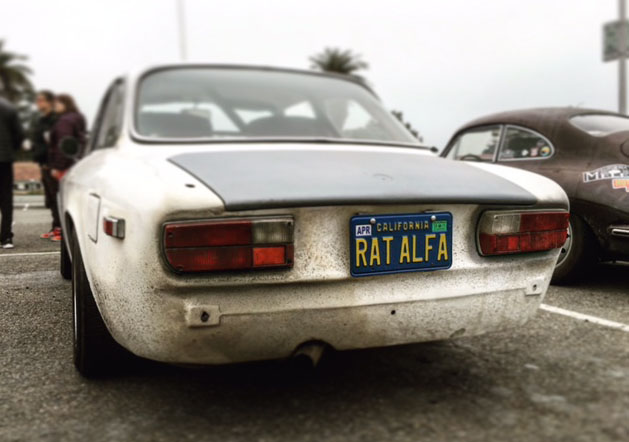 "RAT ALFA" GTV - Chris G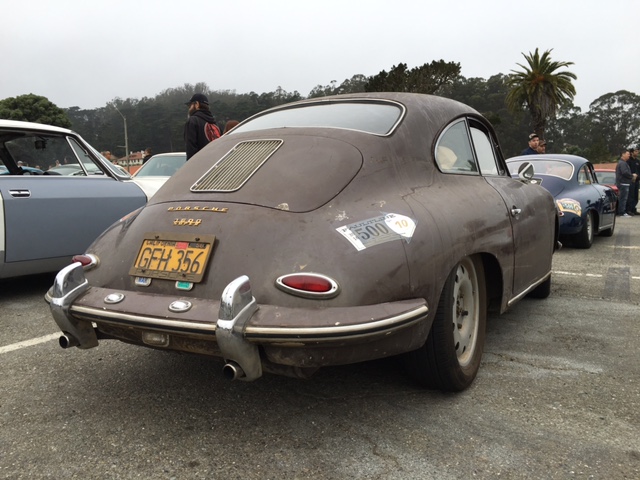 "Crazy Greg" 356 behind Jason M.'s 356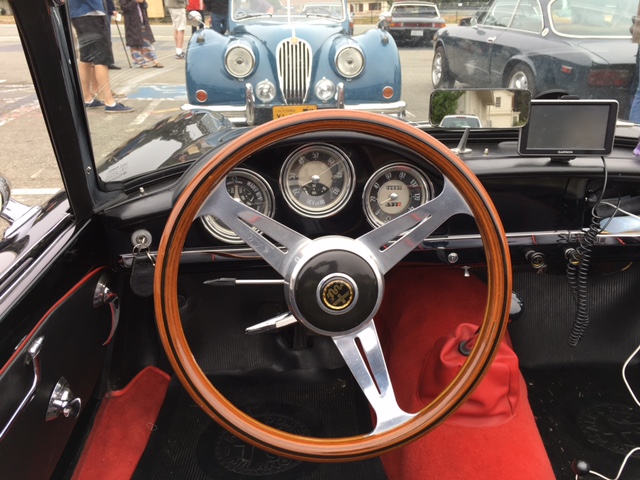 Inside Dan Rhodes 1957 Giulietta Spider